Sunday, April 29, 2018 9:27:47 AM America/Chicago
Karen Kilroy shares some news and insight about the Texas School for the Blind and Visually Impaired dragon boat team.
Read More
Tuesday, March 27, 2018 9:19:23 AM America/Chicago
As a consumer of artificial intelligence (ai), a person should have the right and capability to verify the sources of data used to drive that ai system. At least as vulnerable as the ai algorithms themselves, data is subject to spoofing and hacking, which could make the output of an ai system incorrect. Yet there are no safeguards or standards in place to identify and verify the source of the data.
Through this new Meetup group, I propose that we create a consortium consisting of blockchain, artificial intelligence, and data experts, as well as other technologists and humanists, to help figure out how to close this security gap and establish future standards for ai trusted systems.
Read More
Monday, February 12, 2018 8:49:03 AM America/Chicago
Kilroy Blockchain makes the list of Austin's top blockchain & cryptocurrency startups on AmericanInno.com
Read More
Thursday, February 8, 2018 1:51:44 PM America/Chicago
Kilroy Blockchain is excited to announce that we were selected as Finalists in the South by Southwest Release It pitch competition, for our app for people who are blind, Riley.
Read More
Friday, January 19, 2018 10:42:18 AM America/Chicago
Studying customer requirements and culture, entrepreneurs create businesses and opportunities that help to add some values to the life of people by making their job easier. Undoubtedly, there are several government compliances that need to be adhered to by the business. Businesses are paying tons of money as fines for not following the gov. compliances, sometimes it happens with and without intention.
This article shows possible a use case of blockchain in Reg tech and its benefits in businesses.
Read More
Thursday, January 18, 2018 9:56:13 AM America/Chicago
Blockchain has gained a lot of attentions from different sectors like government, business, education etc, everybody loves it and wants to use it. End-users want their daily foods getting verified by Blockchain. If we go in store to buy items like fish, vegetables, different questions hit our mind. Blockchain can solve such confusions.
Read More
Wednesday, January 17, 2018 5:52:20 AM America/Chicago
Artificial Intelligence will soon be almost undetectable from human intelligence. In some cases, we will have to trust the new machines because they are actually "smarter."
But how do you know if the new expert systems base their expertise on fact or fiction? Here is some discussion on why we should be thinking this way.
Read More
Tuesday, January 16, 2018 12:32:54 PM America/Chicago
We're a Built in Austin 2018 Startup to Watch! Check us out!
Read More
Monday, January 15, 2018 1:38:00 AM America/Chicago
Learn what all the buzz is about! Find out how to use IBM Blockchain and Watson to build a trusted private network to lock down your most vulnerable business processes!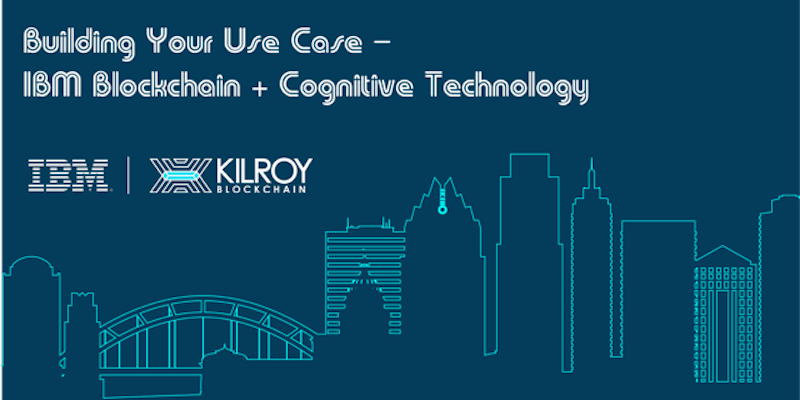 Stop by the IBM Systems Client Center on your way to the office and bring back some valuable knowledge.
Read More
Wednesday, January 3, 2018 7:02:05 AM America/Chicago
What if we can, as leaders, step forward and make the world a better place with all these new, exciting tools? The world is ours to change - why not make it better?
Read More